Awards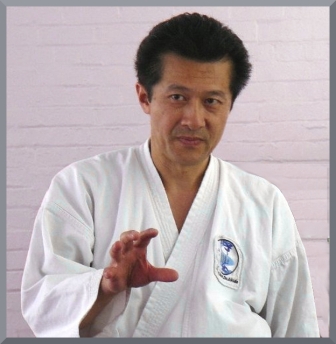 Colin Lee
5th Dan and Life Membership 2018
As an active member of over 20 years standing and in recognition of his services to the club as an Instructor the membership voted to award Colin Life Membership to the 2018 AGM.
Colin was also awarded his 5th Dan by the directors of the Instute of Aikido U.K. and New Zealand in April 2018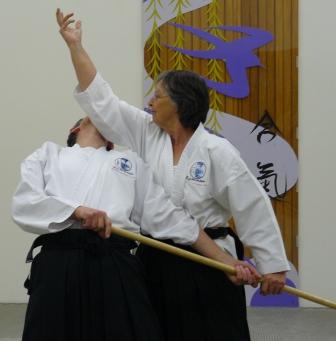 Gail eder
Life Membership 2017
As a founding member and for services to the club as an Instructor and administrator Gail was awarded life membership at the 2017 AGM.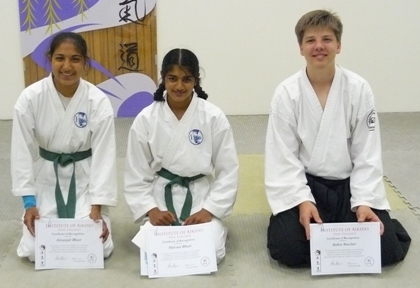 Gitanjali Bhatt, Shivani Bhatt, Aiden Sinclair
Special Recognition 2016
The Instructors Board of the Institute of Aikido New Zealand issued a special award to 3 young students who have shown outstanding commitment to their own training while providing exceptional support for teachers in more than one club.
Gavin Welsh and Dave Gillanders
Promoted to 2nd Dan December 2016
Having completed the prescribed period of training and demonstrated excellent skills Gavin and Dave were each awarded their 2nd Dan by a grading panel headed by Ray Eder (6th Dan)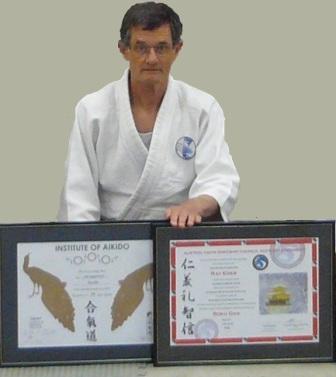 Ray Eder
Promoted to 6th Dan August 2016
Ray was promoted to 6th Dan by the Sokeship Council of AMAHOF following a grading before a panel of senior martial artists under the direction of Master Ramon Lawrence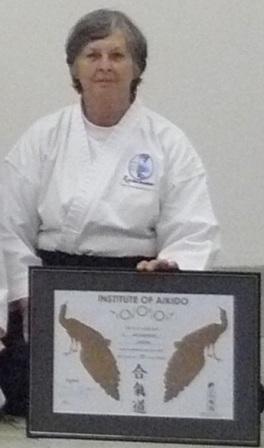 Gail Eder
Promoted to 5th Dan August 2016
Gail was promoted to 5th Dan by the Directors of the Institute of Aikido UK
Chris Naidoo
Received his Shodan Certificate 2016
Having completed the required 6 months training after his Shodan Grading Chris received his Shodan Certificate at the August Grading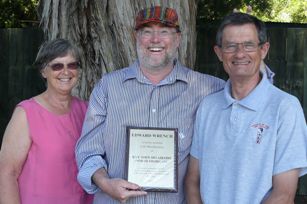 Eddie Wrench
Awarded Life membership 2015
As an active member of over 20 years standing and in recognition of his services to the club throughout that time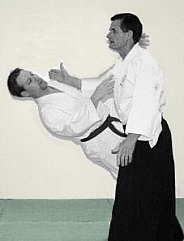 Ray Eder
Awarded Life membership 2014
As a founding member and in recognition of his services to the club as Chief Instructor
Dave Gillanders
Thank a sportmaker Volunteer reward program.
Dave was nominated for his huge contribution to the dojo upgrade, his support for Agatha with the children's classes and his regular support for the teachers at the Warkworth club.
This nationwide volunteer recognition initiative is supported by Sport NZ and Lotto
Michael Lichthardt
Awarded Honorary Membership of Warkworth Aikido- Kyu Shin Do .
January 2014
Michael is the founder of Warkworth aikido and was Chief Instructor from 2002 to 2010. He started his aikido training with Kyu Shin Do Aikido (North Shore) and was one of our founding members.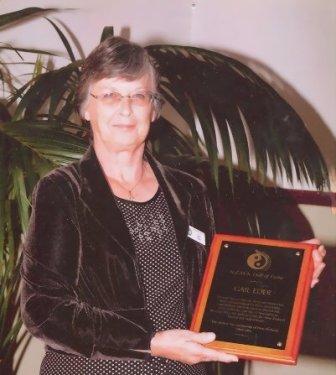 Gail Eder
Inducted into the New Zealand Martial Arts Hall of Fame
November 2013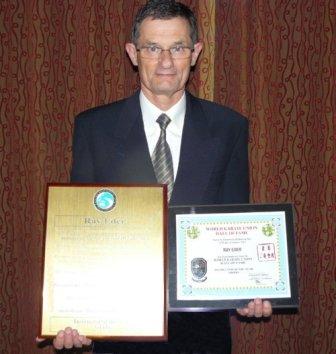 Ray Eder
Inducted into the Australasian Martial Arts Hall of Fame
August 2013